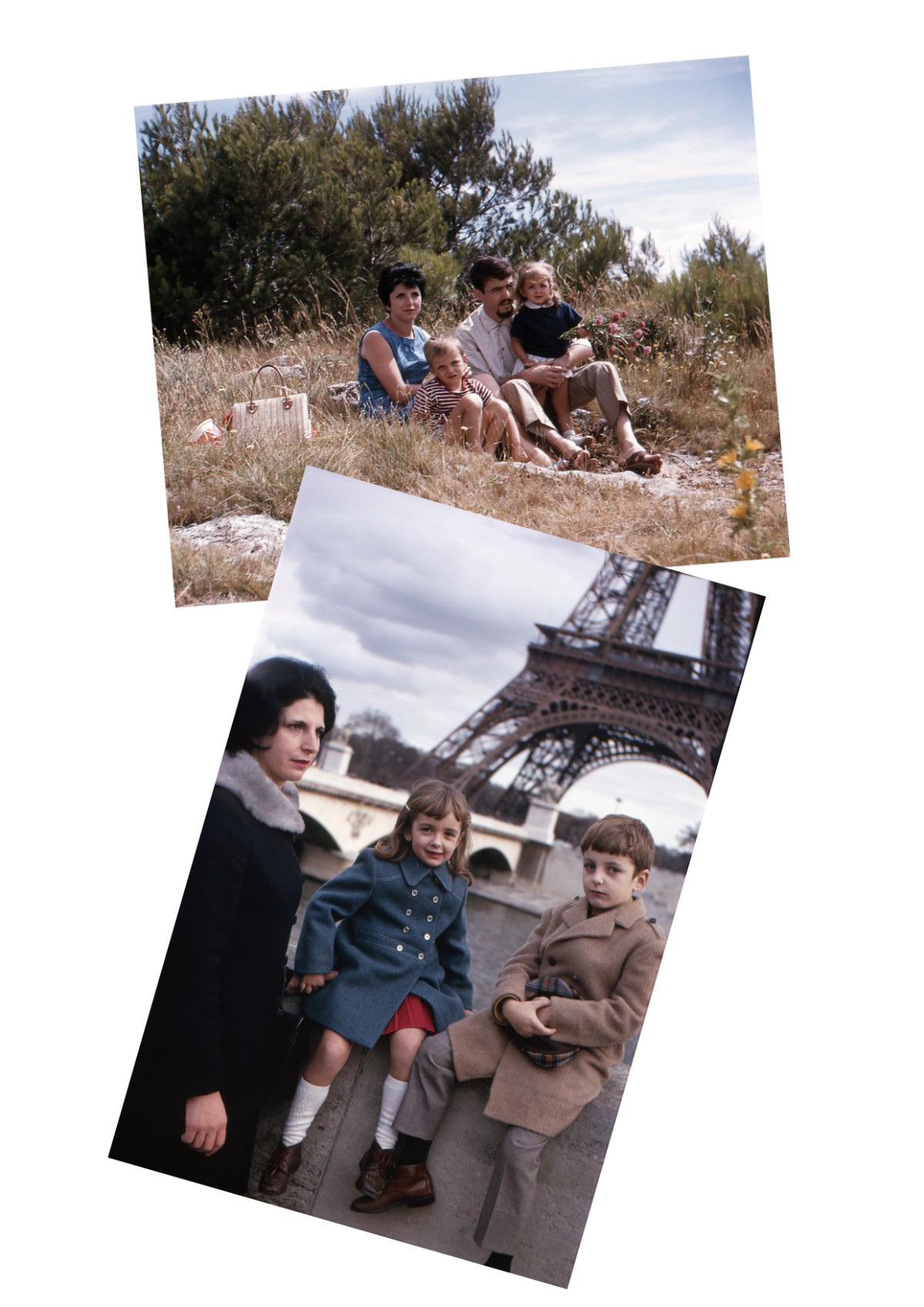 Enfance / Childhood
A sept ans, Bruno, à bout de souffle, part en cure thermale à Saint-Honoré-les-Bains. Les enfants en uniforme, short bleu et chemise vichy à manches courtes, prennent des soins, alternés de promenades dans l'air vivifiant de la campagne nivernaise, sous le couvert d'une rugueuse pèlerine de laine. Les soirées se passent à confectionner des sculptures en châtaignes, dans une vaste salle aux parois ornées de fresques terrifiantes qui illustrent les contes de Perrault. Sans doute l'œuvre d'un Christian Bérard local …
La famille déménage à Massy. Les étés passent avec l'impression de n'être nulle part, dans un temps arrêté ; les premiers émois architecturaux avec la destruction d'un pachyderme des années 1930, les bâtiments de l'entreprise Vilmorin, situés au centre de la ville qui s'effondrent sous les coups des démolisseurs. C'est aussi la vision d'une modernité optimiste, avec le château d'eau, qui dresse ses lignes épurées au sommet de la ville, les barres d'habitations qui sont encore porteuses de lendemains qui chantent ; mais aussi l'immense no man's land de la gare de triage, tous ces éléments créant un gigantesque échiquier métaphysique.
When he was seven years old, a breathless Bruno went on a spa cure at Saint-Honoré-les-Bains. There, children dressed in a uniform of blue shorts and short-sleeve check shirts were alternately treated with the thermal waters and taken for walks in the refreshing, fine air of the surrounding countryside of the Nièvre, covered-up in coarse woolen capes. The evenings were spent making wooden sculptures, in chestnut, in a vast hall surrounded by walls adorned with terrifying frescos illustrating the tales of Charles Perrault. Probably the work of a local Christian Bérard…
Then Bruno's family moved to Massy close to Palaiseau. Summers passed by with the impression of being nowhere, and stuck in time. They were the first moments of architectural emotions, such as watching the demolishment of an elephantine 1930s industrial building, the Vilmorin facilities, located at the top of the city, torn down by demolition workers. It is the vision of an optimistic modernity, with the water tower standing at the top of the hill with its tapered lines, and the blocks of social housings that then still carried hope of a rosy future; but also the vast no-man's land that was the railway marshalling yard. All of these elements created a vast metaphysical chessboard.