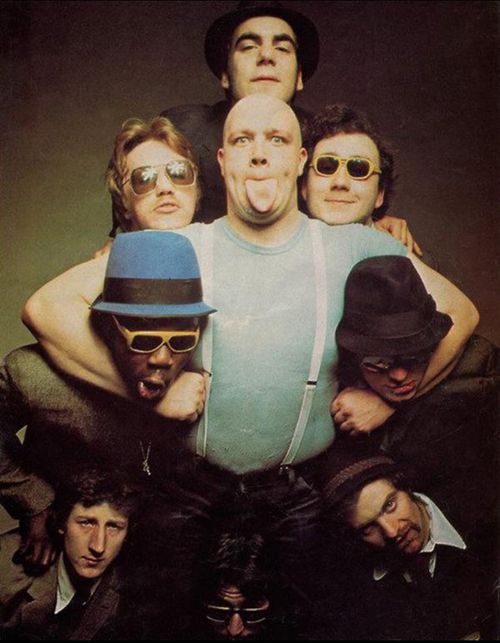 Le clan / The clan
Il y a d'abord les amis de l'école Boulle, Vincent Lafont, Xavier Gueneau, David Toppani et tous les autres, mais aussi Fréderic Turpin ou Valerie Enlart retrouvée chez Hermès. Puis des rencontres, au sein ou grâce à l'agence Starck, devenues des amitiés irremplaçables : Kristian Gavoille, Myrto Vitart et Jean-Marc Ibos, Franck Argentin, mais aussi Cédric Sportes, parti rejoindre les grandes plaines nord-américaines. Lors du chantier du Royalton, Anda Andrei entre dans la partie. Comment ne pas tomber sous le charme de son professionnalisme, de son élégance et de son délicieux accent roumain ?
Dans la maison-atelier, les heures studieuses succèdent aux fêtes et soirées entre amis, le clan se cristallise. Les anciens compagnons sont fidèles les nouveaux le deviennent. C'est à cette période que naissent, Pierrette-Thérèse, Romane et Elvire.
Au fil des rencontres et des collaborations professionnelles le clan s'agrandit. Mario Pines, mentor et cinéphile, Jean-Luc Dubin, photographe, les graphistes Arnaud et Agnes Dejean de La Bâtie. La journaliste culinaire, Julie Andrieu ou Nicolas Chatenier sont là pour rappeler que La Table doit être centrale et de l'autre côté de l'Atlantique, Keith Nuss et Ramzi Abufaraj, que le pragmatisme est une vertu à toute épreuve. Aujourd'hui la jeune relève s'avance, Mariana Casagrande et Astrid Dieterlen.
First, there are the friends of the school Boulle, Vincent Lafont, Xavier Gueneau, David Toppani and all the others, but also Fréderic Turpin or Valerie Enlart met again at Hermès. Then some meetings, within or thanks to the Starck agency, become irreplaceable friendships: Kristian Gavoille, Myrto Vitart and Jean-Marc Ibos, Franck Argentin, but also Cédric Sportes, who leaves to join the great North American plains. Anda Andrei enters the game at the Royalton building site. How not to fall under the spell of her professionalism, her elegance and her lovely Romanian accent?
In the house-workshop, the industrious hours succeeded parties and evenings with friends, the clan strengthens. The old companions are faithful, the new ones follow. It is during this period that Pierrette-Thérèse, Romane and Elvire were born.
Over meetings and professional collaborations, the clan grows up: Mario Pines, mentor and cinemagoer, Jean-Luc Dubin, photographer, the graphic designers Arnaud and Agnes Dejean de La Bâtie. The culinary journalist, Julie Andrieu or Nicolas Chatenier are there to remind that The French Meal with its sharing moments must be central. In addition, on the other side of the Atlantic, Keith Nuss and Ramzi Abufaraj remind that pragmatism is an unfailing virtue. Today the new generation moves forward with Mariana Casagrande and Astrid Dieterlen.